5 Steps for Working with English Learners with Limited English Proficiency and SIFEs
How do you teach to ELLs with limited or no foundation in the English language?
SIFE or SLIFE students face many challenges due to the lack of transferable language skills. Educators working with these English language learners may consider different techniques to connect students to a new language and build confidence.
Download the article to learn critical tips on working with non-English-speaking learners and SIFEs.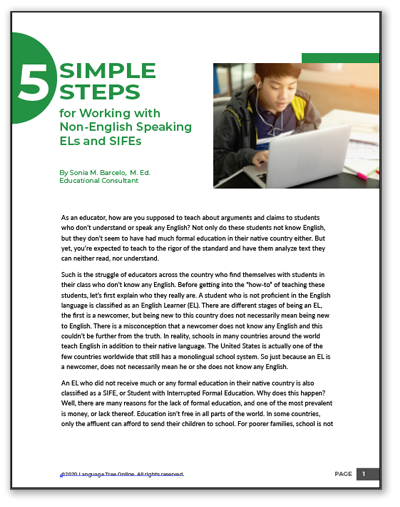 What is a SIFE or SLIFE?
These are terms for students with limited or interrupted formal education. This can be due to poverty, war, civil unrest, migration or other factors.