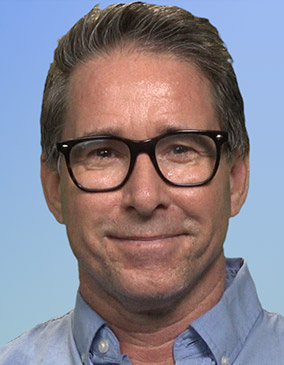 David Noyes
Curriculum Lead
David leads curriculum development for Language Tree Online. He is a National Board-certified ELD educator with over 28 years of teaching experience and was named an Outstanding Educator of English Learners. As a result of his deep understanding of English language development standards, David was chosen to be an evaluator for the new English Language Proficiency Assessment of California (ELPAC).
David firmly believes that "language is the driver", which means that building a solid foundation in language (rather than just focusing on vocabulary or content) is critical. This philosophy is infused throughout our course content.
David is also an award-winning curriculum writer, having developed K-5 curricula in the areas of Language Arts and English Language Development for Long Beach Unified School District and McGraw-Hill. David is a frequent presenter at industry conferences, including the California Association of Bilingual Education (CABE) conference.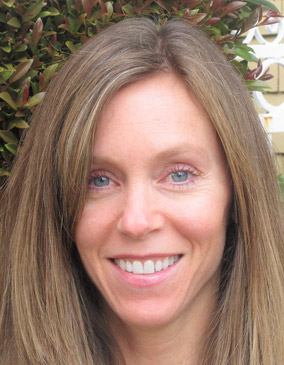 Jennifer Cramer
Co-Founder, Head of Partnerships and Business Development
Jennifer Cramer, a co-Founder of Language Tree Online, is an educational industry entrepreneur. Jennifer is passionate about providing every child the best opportunity for a better life and career choices.
Her strong interest in language education and background in film production led her to start her first company, Language Tree, in 2003 together with her partner Ana Leung. Language Tree was a pioneer in video-based and online language learning for kids, with a presence in schools, libraries, and homes throughout the world. This company evolved to become Language Tree Online, with a mission to deliver cutting-edge digital English language instruction to help English learners succeed.
Jennifer has over 20 years of experience in Business Development and partnerships in the Education and Tech industries. She was instrumental in developing our global distribution partnerships with Discovery Education, Safari Montage, Mackin, Infobase Learning, Boclips, and Hoopla.  Jennifer has a degree in Broadcast Communication from Western Washington University.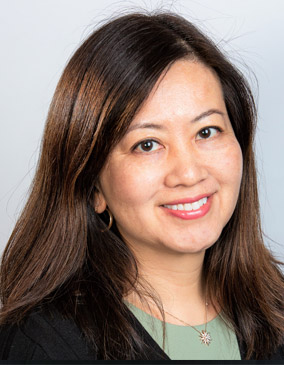 Ana Leung
Co-Founder, Head of Marketing and Operations
Ana is a co-Founder of Language Tree Online. She leads Marketing, Strategy, and Operations for the company. As a non-English speaker entering elementary school, she experienced first-hand the challenges of learning English. Ana also understands the barriers that exist for acquiring a second or third language.  Her passion for languages and cultures (with overseas studies in Spanish, Chinese, French, Italian, and Bahasa Indonesia) inspired her to start Language Tree together with Jennifer to help young learners embrace a new language.
Ana has over 20 years of experience in marketing, product marketing, and strategy. Prior to Language Tree Online, Ana held senior product marketing roles at Cisco Systems and Ruckus Networks and has extensive go-to-market and product launch experience. She was also a strategy consultant in Asia and Europe working for Booz Allen and Oliver Wyman. She led consulting projects for enterprises in the manufacturing, telecom, and banking industries. She graduated from Princeton University and received her MBA from the University of Chicago.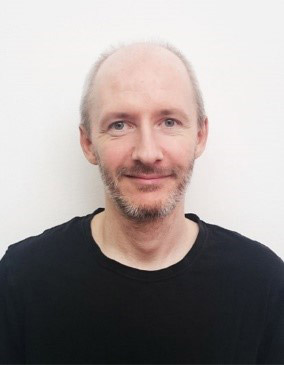 Amadeus Swiderski
Creative Director and Technical Lead
Amadeus (Ama) is our Creative Director and Technical Lead. Learning should be fun, so his goal is to make our online course as engaging and effective as possible for students. We think he's done just that through his creative use of videos, visual effects, animation, and interactive exercises.
Prior to Language Tree Online, Ama led creative projects for numerous children's videos and online language courses, including several Parents' Choice Award winners.  He has 20 years of experience in 2D/3D design and animation, video production, web development, and LMS/CMS administration. He has worked for Brooks Vision Entertainment, Well Linked, and Perfect Video.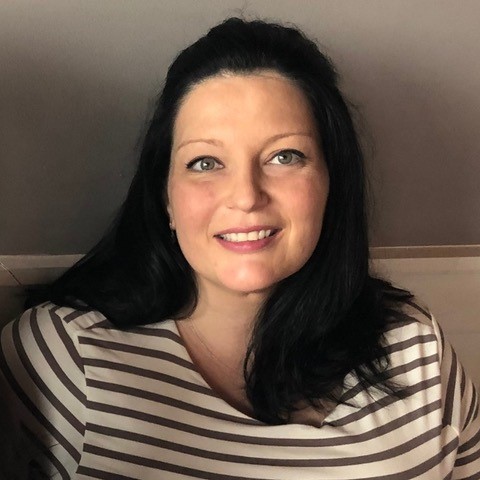 Mary Purcell
Education Consultant
With a passion for education, Mary supports our customer success and marketing initiatives. Mary is a certified teacher and administrator in the states of New Jersey and Delaware with a Master's in Educational Leadership and School Business Administration. She spent the better part of a decade teaching Literacy, History, and Health to middle school English language learners in an inclusion classroom.
Teresa Suzuki
Curriculum Developer
Teresa is a highly-experienced ELD educator, coach, and trainer. She has trained and supported K-12 teachers for over 25 years in the areas of English Language Arts, ELD standards, and ELD programs.
Teresa has authored ELD curriculum, training videos, and assessments for the Long Beach Unified School District.  As a foremost expert in English language standards, Teresa served as a member of the California Department of Education's ELPAC Committee for three years. She is a National Board-certified Early Childhood Generalist instructor, Reading Recovery trained teacher, and holds a Master of Arts in Instructional Media from California State University, Long Beach.
MiaAriela Allen
Curriculum Developer
MiaAriela Allen is focused on improving programmatic structures and creating equitable learning opportunities for multilingual learners. Mia completed dissertation work on English Language Learning programming for newcomer and refugee SLIFE students that have timed-out or dropped-out of a traditional secondary school model.
Mia has taught and coached in Denver Public schools and then went on to work in the digital publishing industry creating English Language Development and Spanish bilingual and biliteracy-based support resources. Mia currently is working as a thought-partner with school districts throughout the United States to develop language-rich learning environments that support cross-curricular English Language Development. Mia has a Masters in Elementary Education with a focus on Culturally and Linguistically Diverse Students.
Emanuel Roubinowitz
Advisor 
Emmanuel is an Advisor of Language Tree Online. He is currently a Managing Director at Ponte Partners. Previously, he was a partner at Fondinvest, a $2 billion secondary fund. Prior to that, he was co-head of Technology Investment at Nomura.  Emmanuel has been on the board of more than 20 private companies. He received his MBA from Harvard and BSc from HEC in France.
Tina McMechen, Ed.D.
Advisor 
Tina is an advisory board member of Language Tree Online. Tina is a former educator who has worked in educational technology sales since 2001. She has a doctorate in educational administration and a master's degree in counseling. She is interested in learner equity, student engagement strategies, teaching and learning, high-fidelity educational software implementations, and change leadership.