Solutions for School English Learner Programs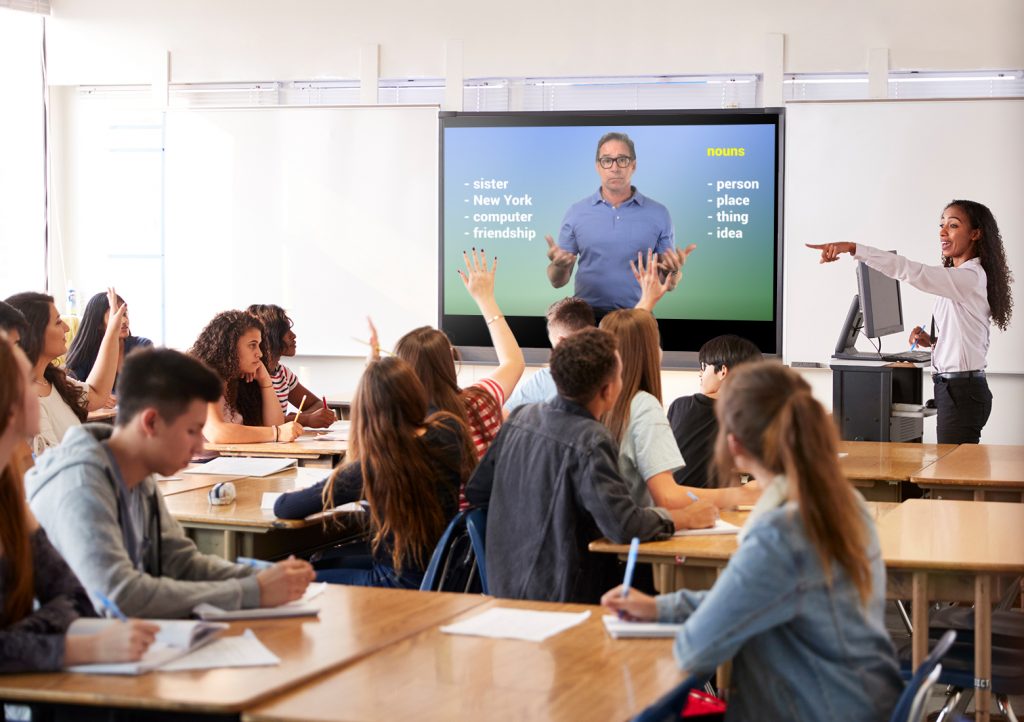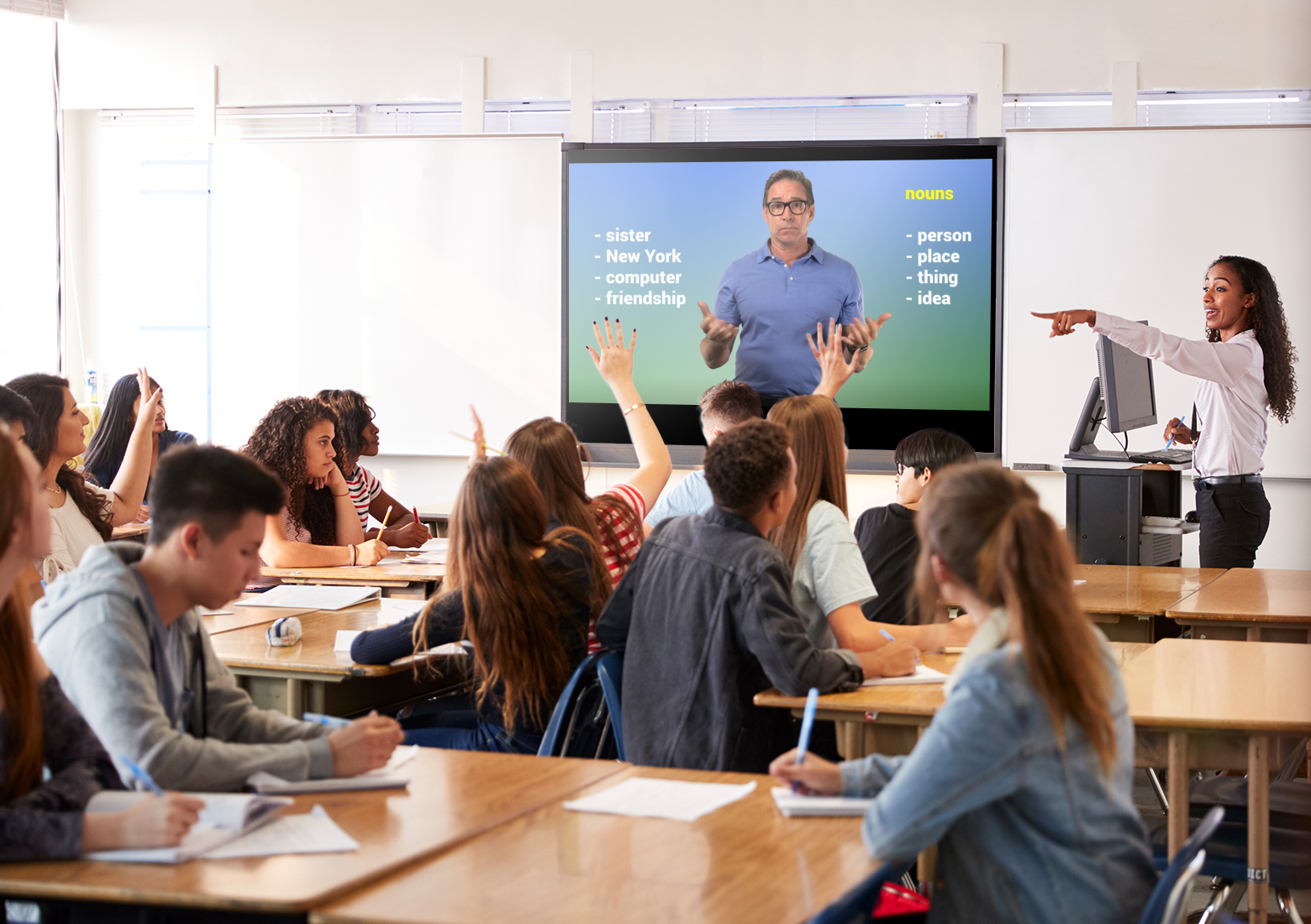 Digital ELD Resources that Serve Teachers
Our programs are designed for use by educators at schools and virtual academies. That's because we believe teachers hold the key to successful student outcomes.
With teaching resources built-in, our program makes your life easier! You no longer need to spend time sourcing content from the internet. Also, our structured programs ensure that the full range of language standards is covered at the appropriate level.
You decide how and how often to use the program for:
Designated ELD Time
Intervention Programs
Video lessons and interactive exercises can be used for whole-class, small group, or independent learning. Monitor student progress on assignments and track assessment scores through an online dashboard. Plus, tap into a variety of provided teacher resources, including weekly planners, intervention tools, and professional development.
What Makes Our ELD Solutions Unique?
Practical, standards-aligned, and developed specifically for English learners in grades 5-12. Learn more about our ELD curriculum.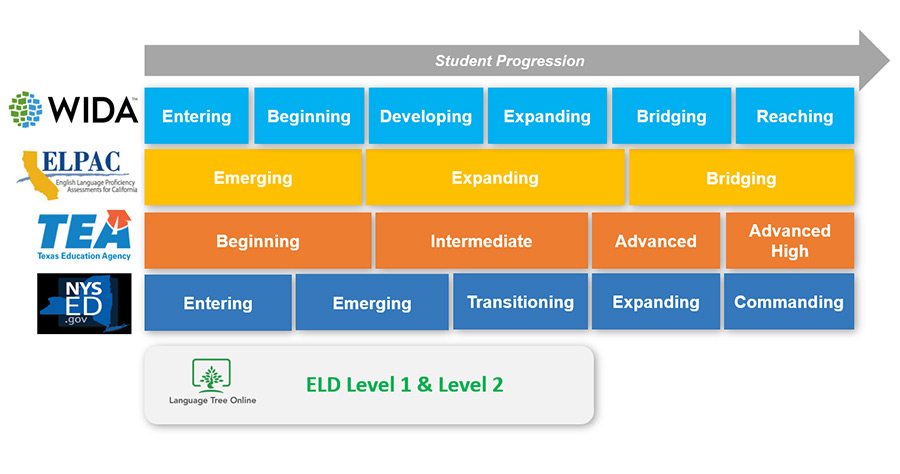 Aligned with English Language Development  Standards
To accelerate student progress through the ELD proficiency levels, the Language Tree Online ELD programs are aligned with English Language Development standards. This includes the latest WIDA edition, California 2012, Texas Essential Skills and Knowledge (TEKS) and Texas ELPS, NYS Next Gen ELA Standards, and the Louisiana ELP standards.
Multi-Sensory Input
Multi-sensory approaches are proven to deepen understanding and retention. Therefore, we've embedded video, audio, and images throughout our online ELD curriculum. This helps learners of any proficiency level easily comprehend lessons and instructions. Furthermore, we combine video instruction with fun, interactive features such as quizzes, self-recording, and writing exercises. Finally, to ensure that the learning experience is engaging and relevant to teen learners, we present realistic peer-to-peer interactions both in and out of the classroom.