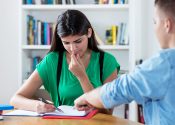 As an educator, how are you supposed to teach about arguments and claims to students who don't understand or speak any English? Not only do these students not know English, but they don't seem to have had much formal education in their native country either. But yet, you're expected to teach to the rigor of the standard and have them analyze text they can neither read, nor understand.
Such is the struggle of educators across the country who find ...
Read More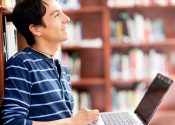 English learners coming into our public schools at the secondary grade levels face multiple challenges. First, they face a very short ramp to acquire the level of English language proficiency needed to succeed academically and to graduate. In addition, newcomers are in the process of acclimating to their new country, which also entails socialization into a new school environment.
As an educator who has worked with English learners for over two decades, it's a situation that's challenging for both ...
Read More