Online English Language Development (ELD Level 1)
Module 5: Language Function and Construction
The Language Function and Construction module focuses on teaching students how the English language works. Lessons are designed to create awareness of available language resources to enrich writing, build an understanding of how text is structured and organized, and show how language choices can develop meaning.
Skill Area
Examples of Topics Covered
Structuring Cohesive Text

Organizing text types to express ideas
Applying knowledge of familiar language resources
Using connecting words and phrases

Expanding and Enriching Ideas

Using verbs in a variety of tenses
Using nouns and noun phrases
Using adverb phrases to add detail

Connecting and Condensing Ideas

Creating compound sentences
Condensing ideas using compound verb phrases
To view the full scope and sequence for Language Tree Online ELD Level 1 and Level 2, click here.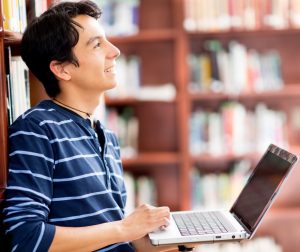 Standards-based online curriculum plus downloadable teacher resources and practice assignments
Scaffolded instruction builds on concepts previously taught
Video input with interactive exercises output
Multi-sensory techniques – text, audio, video, and images – provide equity and access for all English learners
Sample Screens
Click to enlarge and browse
Contact us about solutions for your school or district. We will be in touch within 24 hours.