Newcomers Face Special Challenges
Newcomer students in the secondary grades face challenges beyond learning a new language. They are also learning how to navigate an unfamiliar middle or high school environment. Fitting in and making friends are top-of-mind concerns.
ELD/ESOL teachers have their own challenges. Recently arrived students enter classrooms with varying degrees of English competency. Some may be refugee students who are not fully literate in their native language due to limited or interrupted formal education.
For newcomers to thrive, educators must address their unique needs in terms of social-emotional development and English language acquisition. By providing acculturation support to build confidence together with appropriately leveled instruction, the Language Tree Newcomer program helps put newcomer English learners on the path to academic success!
Video: Watch former newcomer students talk about their school experiences.
Language Tree Online for Newcomers
Newcomers Program Components

The Language Tree Online Newcomers program is a part of our ELD 1 program. This module introduces essential English language skills and supports acculturation. The three connected components — American School Culture, Functional Vocabulary Builders, and highly-scaffolded language lessons based on the latest proficiency standards — all include videos, multi-sensory activities, and teacher-led instructional resources. Plus, we provide teachers with the professional development and tools needed to work effectively with their newcomer students.
A favorite of both students and teachers is our unique American School Culture resource, designed to transfer practical knowledge and cultural norms. Equipped with this knowledge, newcomer English language learners can feel more confident and prepared in their new school. They'll learn from seeing their peers talk about classroom expectations, helpful academic and counseling resources available, and social activities they can join to make friends. Topics also include popular traditions and holidays celebrated at school and at home.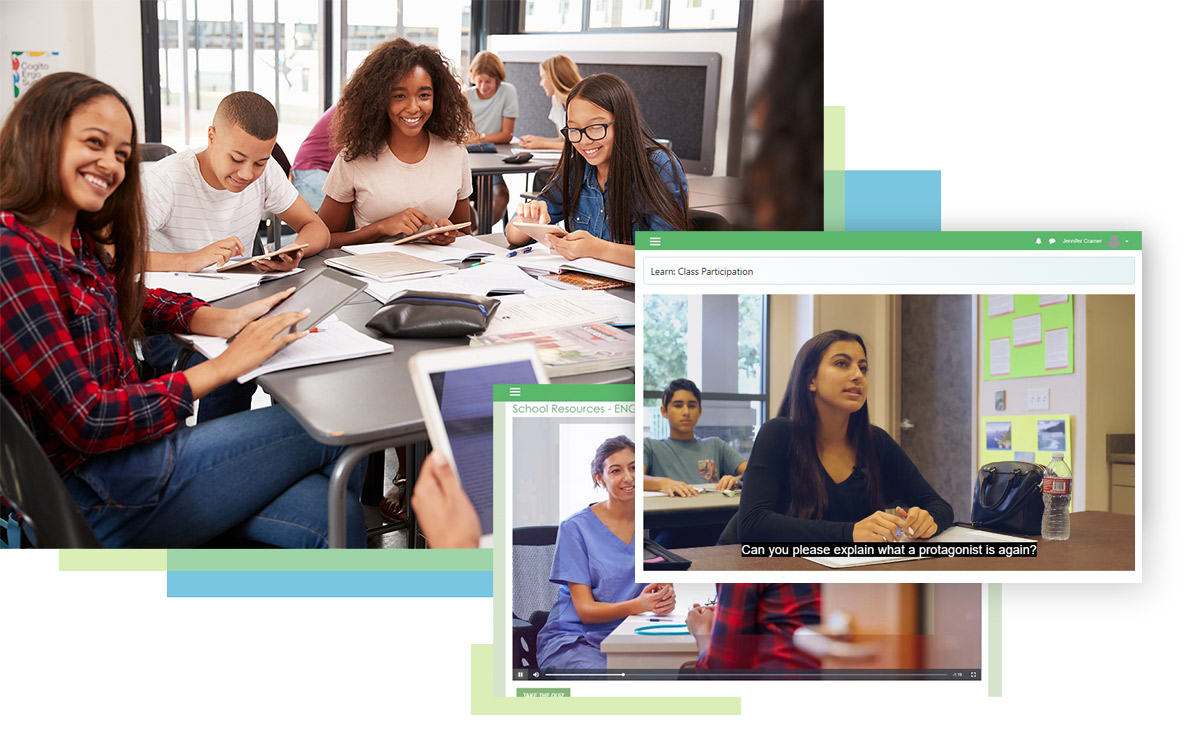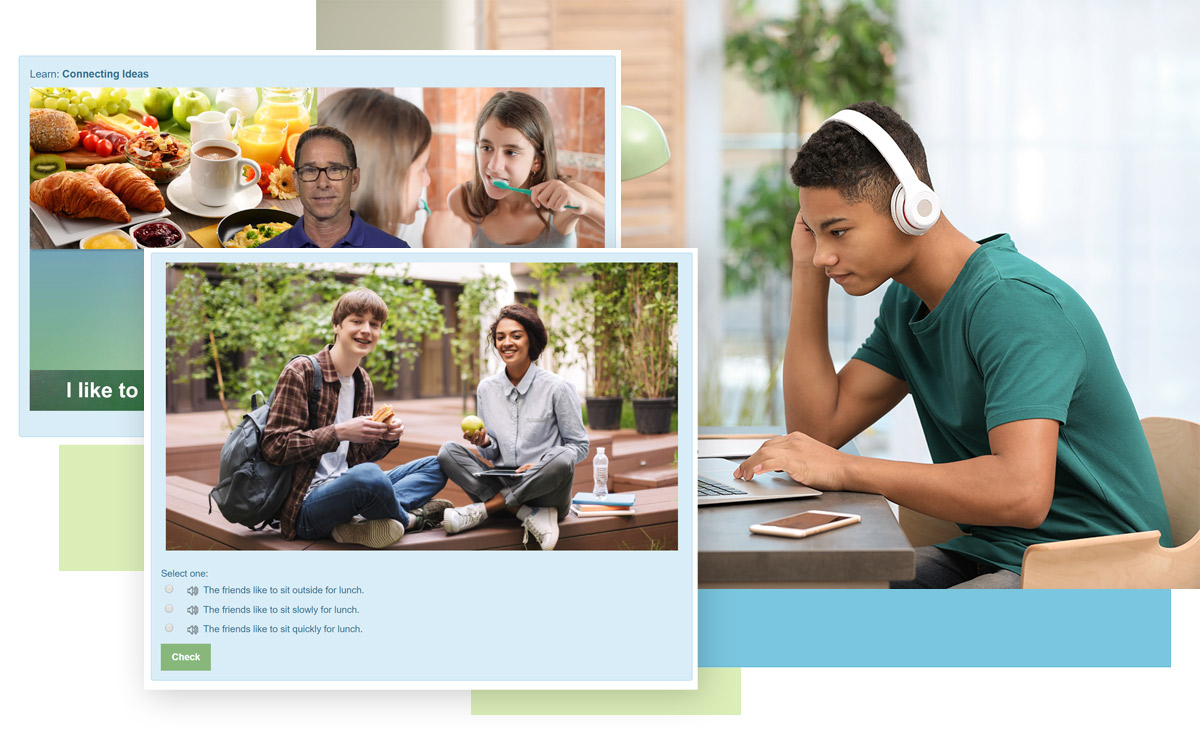 Functional Vocabulary Builders
Learning functional vocabulary is a critical and ongoing process for newcomers. Unfortunately, there isn't always enough time in the school day for focused vocabulary building. Our online Functional Vocabulary Builder unit provides newcomer students with ample opportunities to learn, hear, and practice vocabulary needed for academic and after-school life. In addition, educators can use our teacher-led vocabulary-building exercises to help their SIFE English learner population rapidly acquire new words and phrases.
Standards-Based
Language Lessons
The third component consists of highly-scaffolded standards-based language lessons. These teacher-led exercises address all four domains of language (listening, speaking, reading, and writing) and help newcomer learners with limited English skills access the online lessons in Language Tree Online ELD Level 1. Our curriculum is ideal for use in Newcomer Pathways and other newcomer programs that assist with transition.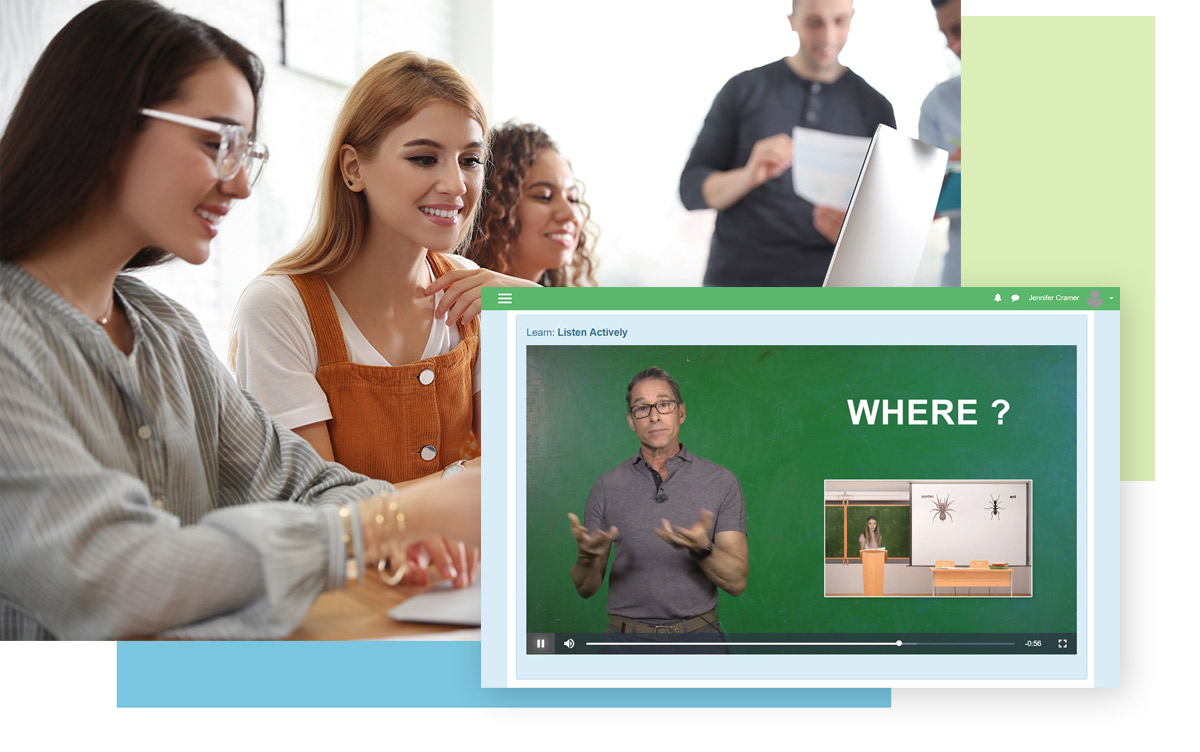 Contact us about solutions for your school or district. We will be in touch within 24 hours.