Online English Language Development (ELD Level 1)
Module: American School Culture and Functional Vocabulary
We can't neglect the social and emotional needs of English language learners. Students who have difficulties acculturating are at high risk of getting left behind academically and dropping out of school. Our American School Culture module brings newly-arrived students up to speed quickly on school norms and behavioral expectations. With this knowledge, students can build more confidence, gain a sense of belonging in their school community, and get a jump start on academic success.
Students learn about school rules, available school resources, class participation, extracurricular activities, and fun facts like American holidays and traditions. They will also be exposed to critical, school-related vocabulary as they go through the module.
Presented in a contextual narrative with supported videos and student characters that relate to real-world peer interactions
Equips students with the functional, "survival" vocabulary needed to maneuver successfully in their new school environment
Narration available in both English and Spanish to ensure maximum comprehension
Uses multi-sensory input - including video, audio, and interactive exercises, to keep students engaged
Includes interactive exercises, vocabulary builder and downloadable in-class activities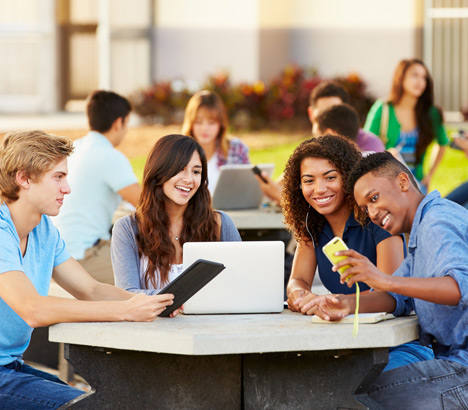 Topics
Examples
School Day and School Rules

Importance of being on time
Dress code
Bullying
Missed school

Class Participation

Class and PE participation
Asking questions in class
Classroom technologies

School Resources

Nurses' office
Counseling office
School portal

Morning Break and Lunch

School cafeteria
Buying lunch
Student ID card

American Holidays and Traditions

Overview of 13 popular holidays
Customs and traditions

Extracurricular Activities

Clubs and sports
Pep rallies / dances
Sample Screens
Click to enlarge and browse
Contact us about solutions for your school or district. We will be in touch within 24 hours.