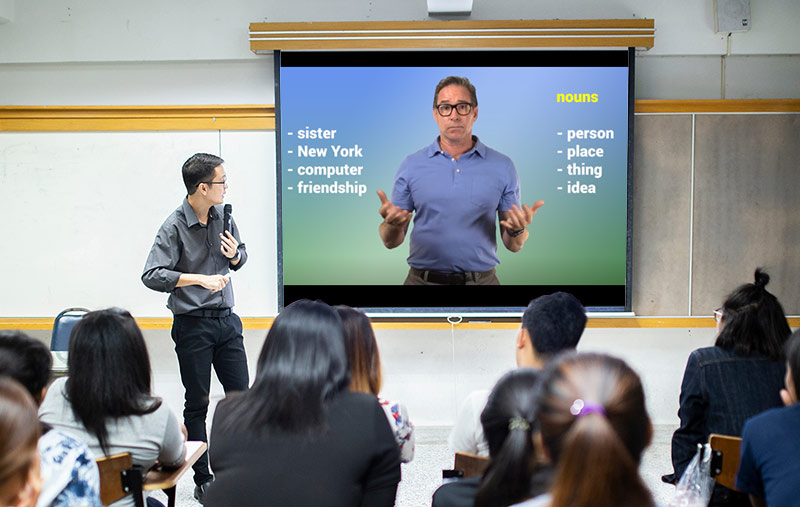 standards-based English Language Development Program
Online ESOL/ELD curriculum for middle and high school English learners and migrant students
Trusted By Leading School Districts Across the Country






Supporting English Learners and Migrant Students
Learn how we help English learners overcome language roadblocks and achieve academic success with our standards-aligned ESOL/ELD curriculum and lesson plans built on proven sheltered instructional strategies.
"This ELD program provides our high school and middle school learners with a high-quality, age-appropriate resource for learning English."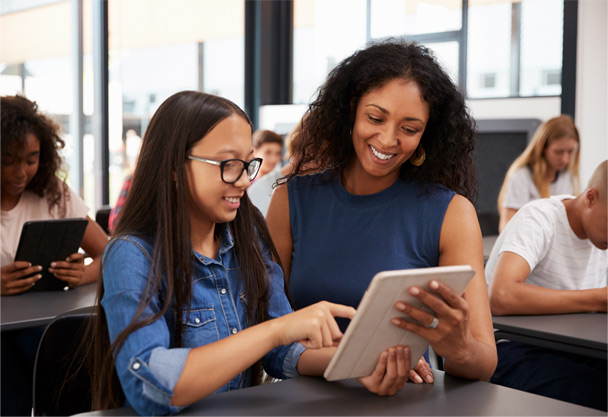 Individualized Instruction
We recognize multilingual learners possess varying degrees of proficiency due to previous schooling experiences. Students also naturally have strengths and weaknesses in different language areas. Our comprehensive ELD program starts with an in-depth formative assessment based on the latest ELD standards. This allows educators to pinpoint the exact language skills where each student needs more support. Our connected lessons and instructional routines serve to effectively address these identified skill gaps.
Aligned with English Language Proficiency Standards
To accelerate student progress through the English language proficiency levels, we align our instructional modules and lesson plans with the latest English language development standards. This includes the latest WIDA edition, California 2012, Texas Essential Skills and Knowledge (TEKS), NYS Next Gen ELA Standards and the Louisiana ELP standards.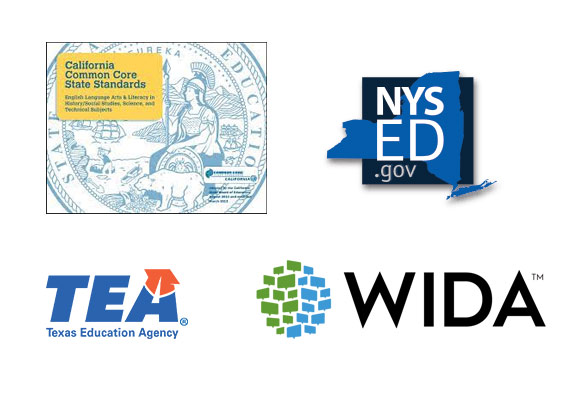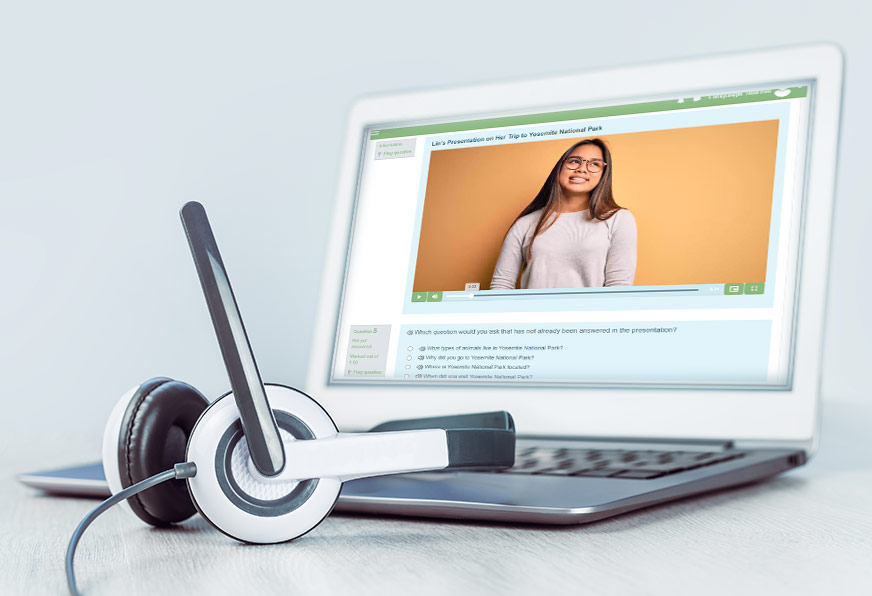 Following best practices for sheltered instruction, we have embedded multi-sensory techniques, such as video, audio and images, to enable learners of any proficiency level to easily comprehend lessons and instructions. To ensure that the learning experience is engaging and relevant to teenage learners, our online programs present realistic peer-to-peer interactions both in and out of the classroom. We also combine video instruction with fun, interactive features such as quizzes, self-recording and writing exercises.
"The Language Tree Online ELD programs have been amazing resources for both myself and my students. There were multiple options when it came to learning."
How we help english learners succeed

Flexible Instruction
You are the pilot and our progam is the co-pilot! Use our ELD program as often as you like to support your instruction. Our program can be used for both in-class and remote learning. ESOL students can learn and practice anywhere using any connected device.

Language & Content
Our program employs sheltered instructional strategies (SDAIE) and integrates language instruction with subject matter content in the areas of math, science, and social studies. Multi-sensory support helps students better understand lesson input.

Acculturation Support
For Newcomers, we offer our American School Culture module to help build confidence, survival vocabulary and knowledge about their new school environment.

Detailed Assessments
Standards-based formative assessments identify specific language gaps, so you know where to focus instructional time. Our summative assessments show learning growth and help indicate which skills still need to be developed.

Teacher Resources
We provide downloadable classroom instructional routines to support small group or whole-class instruction. Also included are printable worksheets for students to practice, sample schedules, and language notebooks.

Reporting & Tracking
Class and district-level reporting gives teachers and administrators visibility to assessment scores, student progress and where students may be falling out.
Resources to Support Busy Teachers
We want to make teachers' lives easier! Our ELD 1 and ELD 2 programs for beginner to intermediate level ELs follow SIOP teaching methods. You get the following included resources at your fingertips:
• Standards-based online formative and summative assessments
• Standards-based online lesson modules with videos and exercises
• Online practice assignments
• Downloadable classroom instructional routines and lesson planners
• Reporting and progress monitoring with your teacher dashboard
Contact Us About Solutions for your school or district.
We'll be in Touch within 24 hours.